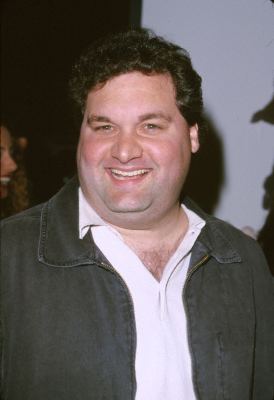 Lovable Hugable Artie Lange
It's up to us to Make Artie Lange an official member of the Howard Stern Show!
If you're like me, lately you have been tearing up in the morning while you get dressed for work or nearly spitting out your Crispix cereal. This is due in large part to the almost daily appearances made by comedian Artie Lange on our favorite radio show, The Howard Stern Show. Since Jackie left, the show has been lacking a certain comedic style. Howard has been great at holding the fort, as he is the driving force of the show. His wit and gift of gab has never been better. But still, he realized there needed to be a jokester on air with him. Various brave souls tried out including Craig Gass, Gilbert Gottfried, Gregg Fitzsimmons, Jim Florentine, Richard Jenny, and Jeffrey Ross. But none have met the laugh out loud genius of Artie Lange. It is the intention of this page to make the Stern Show aware that we need Artie Lange to be hired as a permanent replacement for Jackie Martling.
Check out Artie's Filmography

What can Little Old Me Do? Glad you asked. Well, you can do a lot. If everyone emails or calls the Stern Show to let Howard and the gang know that Artie is indeed one of the funniest men alive then he will be signed in a matter of days. So, I am calling on each and ever one of you great American Stern fans to email Howard at SternShow@howardstern.com or call the show at 1-800-44-Stern. Together, we can make it happen. Thank you.